Notification icon pack settings
Submitted by

3c

on Sat, 05/20/2017 - 10:04
The notification icon packs can all be customized as seen on below screenshot.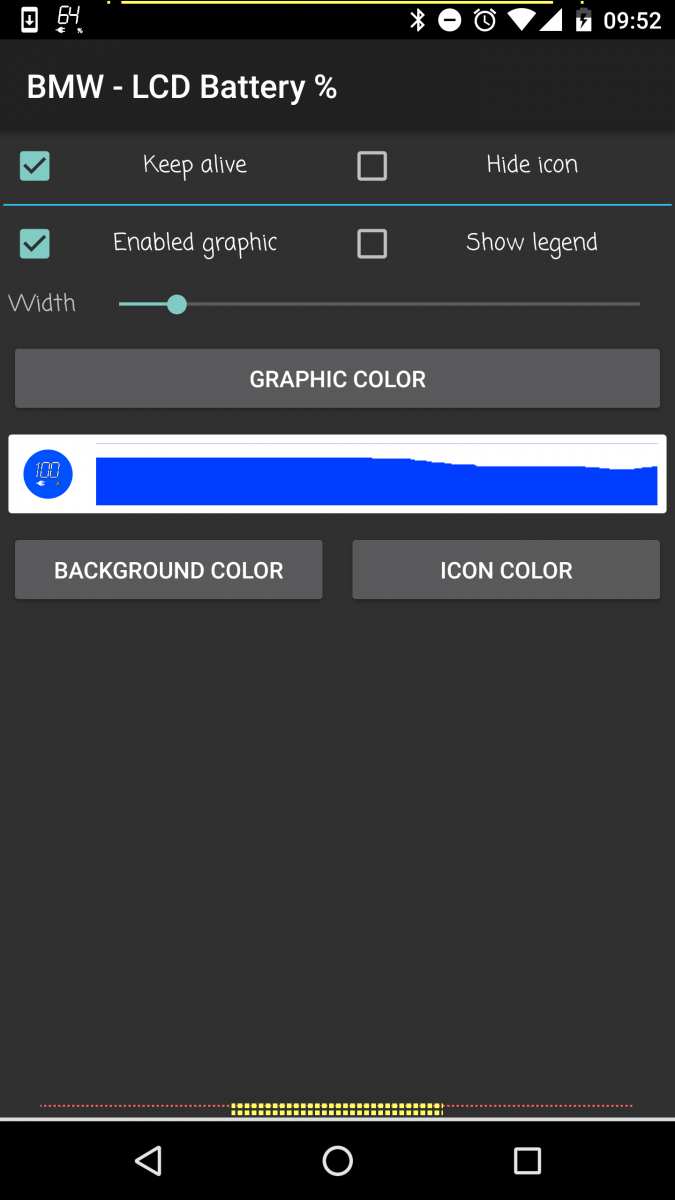 Options from top to bottom, left to right:
Keep alive

Prevents (as much as possible) the OS from killing the notification pack process. This helps reduce unneeded process restarts.

Hide icon

The icon will not show in status bar if enabled. The icon and notification remain visible in the notification list drop-down.

Enable graphic

Shows an historical graphic instead of the detailed text information. The width determines the visible historical range.

Show legend

Adds a legend on the left of the graphic showing min/max values.

Width

Width used by each historical data. The larger the width the less points are visible. 

Graphic, background and icon colors

Select the histogram, its background or the right icon colors, including transparency.